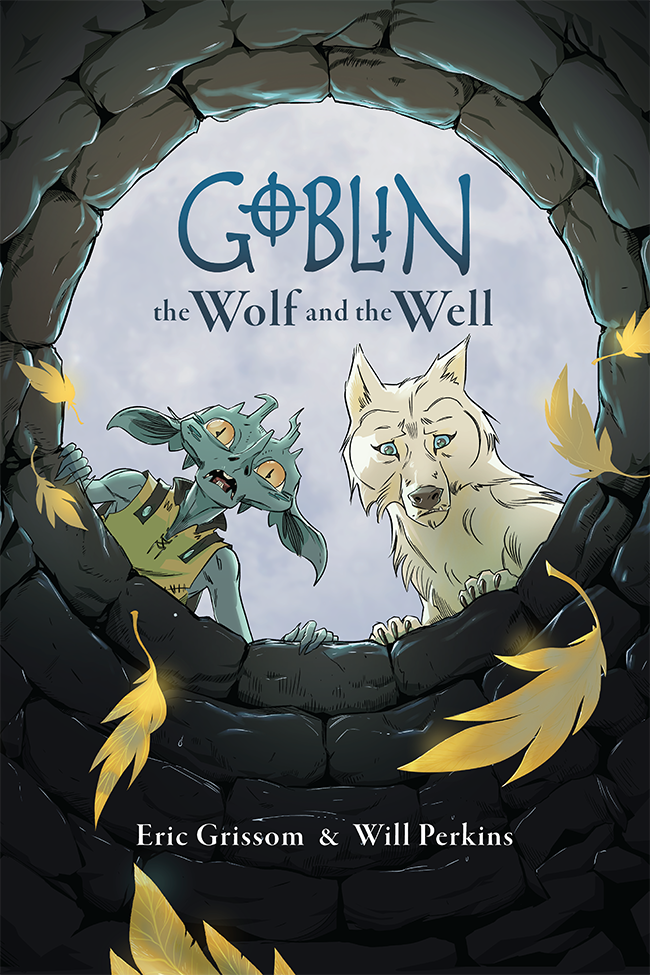 The Wolf and the Well
art by Will Perkins
Graphic Novel
What would you sacrifice to protect the one you loved? Uncover the mystery in the thrilling sequel to the fantasy adventure graphic novel Goblin.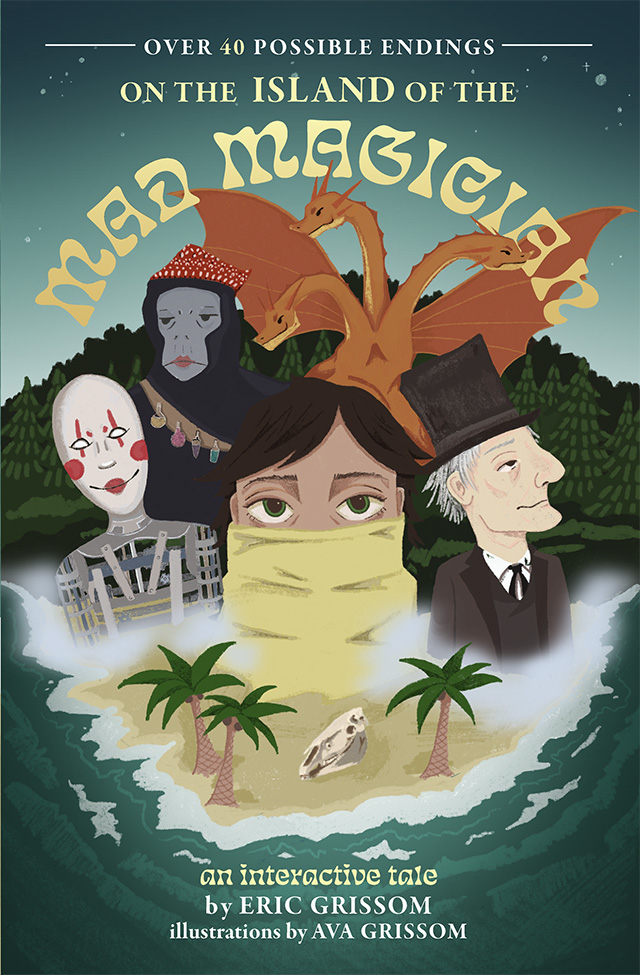 On the Island of the Mad Magician
art by Ava Grissom
Interactive Novel
When a mysterious old man arrives at your family's Inn, you find yourself suddenly stranded on a strange island. Destiny lies in your hands – choose wisely!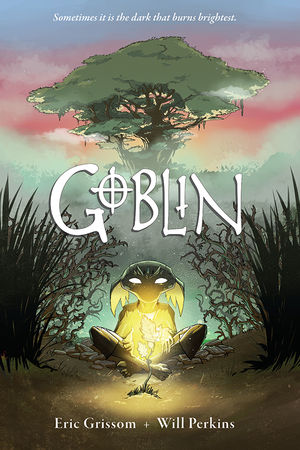 Goblin
art by Will Perkins
Graphic Novel
A young, headstrong goblin embarks on a wild journey of danger, loss, self-discovery, and sacrifice in this new graphic novel adventure.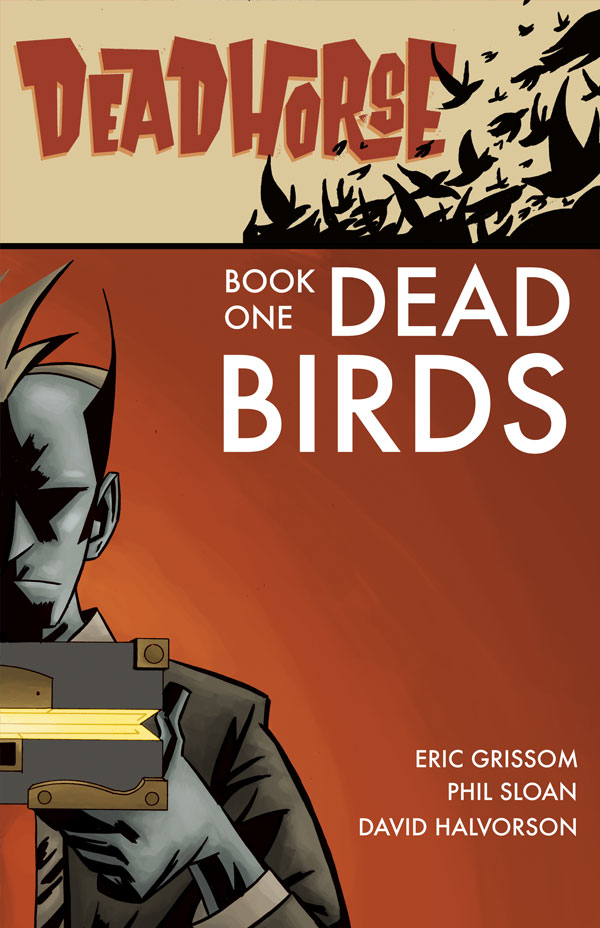 Deadhorse
art by Phil Sloan, David Halvorson
Graphic Novel
When a man who has lost everything is sent a mysterious key from his dead father, he becomes the target of a brutal industrialist and a relentless bounty hunter as he travels to the farthest reaches of Alaska in search of the secrets it unlocks.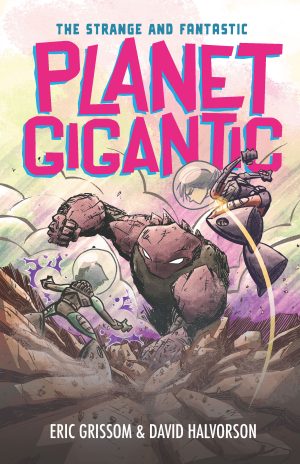 Planet Gigantic
art by David Halvorson, Will Perkins, and Phil Sloan
Graphic Novel
Two genetically engineered teenage astronauts crash on a fantastic planet and have to grow up in a world filled with rock monsters, smoke ninjas and a cruel queen who wants their powers. And that's just the first day!
Coming Soon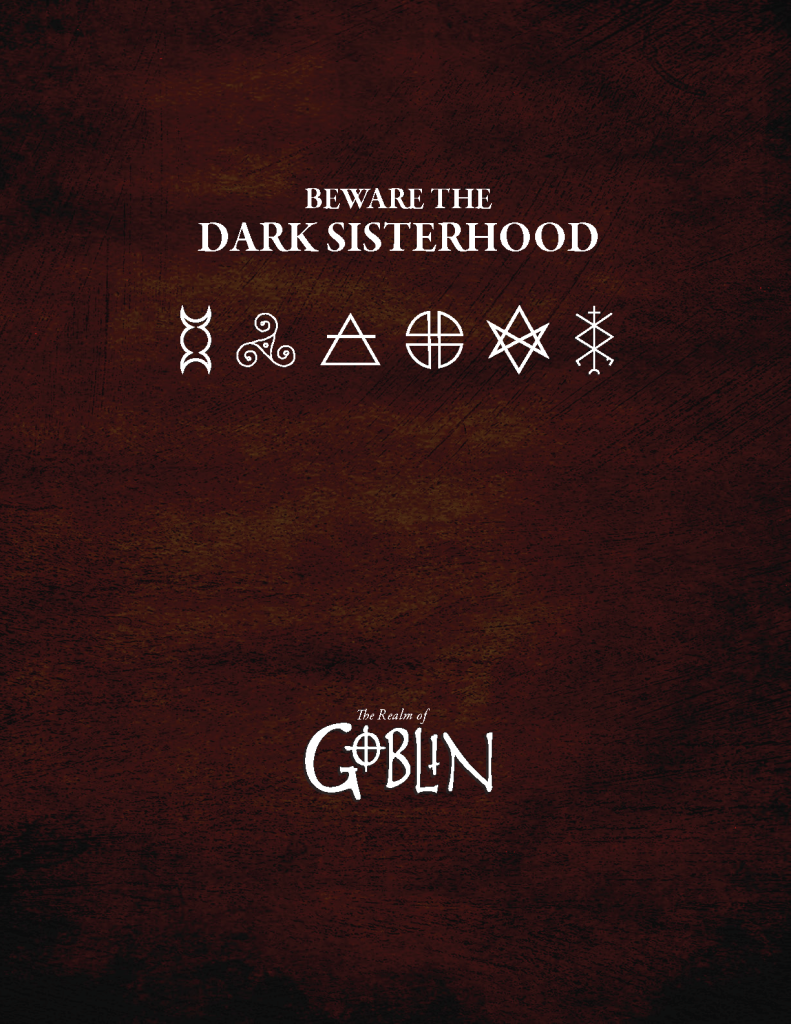 Beware the Dark Sisterhood
illustrations by Will Perkins
D&D 5e Role Playing Game
A child has gone missing and his mother suspects the Dark Sisterhood, a fabled coven of witches that inhabit the area. The city guard refuses to entertain her theory so she enlists the help of adventurers.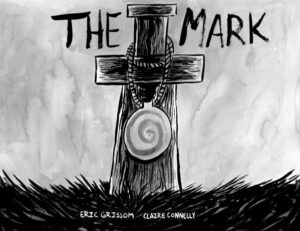 The Mark
art by Claire Connelly
Storybook
A ghost story told through comic art and verse by author Eric Grissom and illustrated and adapted by Claire Connelly.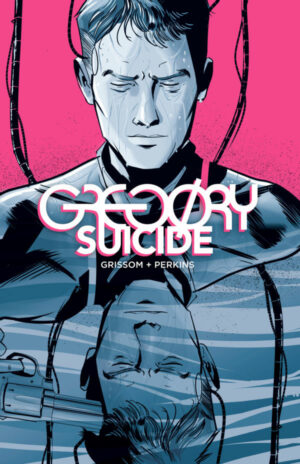 Gregory Suicide
art by Will Perkins
Graphic Novel
The story of an obsolete A.I. who awakes in an unfamiliar world and is haunted by the memories of his past lives, each ending in death by his own hand.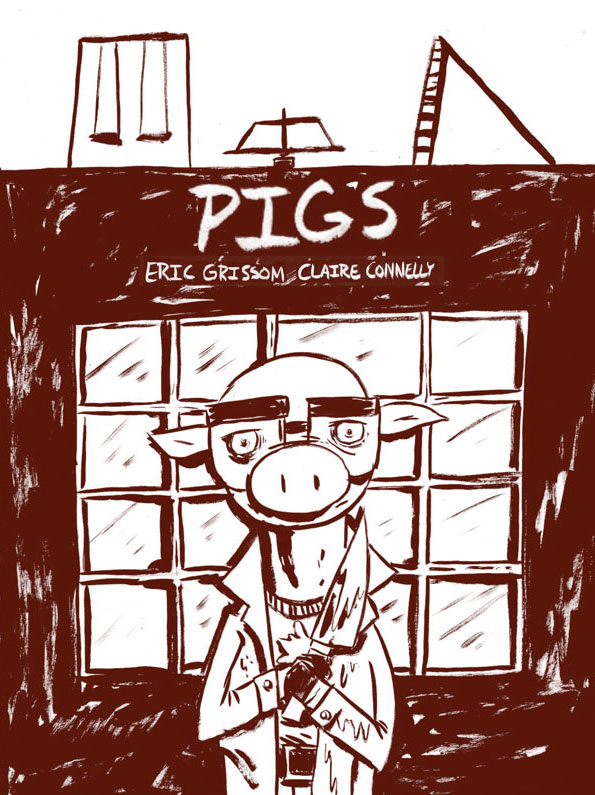 Animals: Pigs
art by Claire Connelly
Mini Comic
When humans escape the Sunny Brookes slaughterhouse, a troubled pig finds the courage to help one stay free.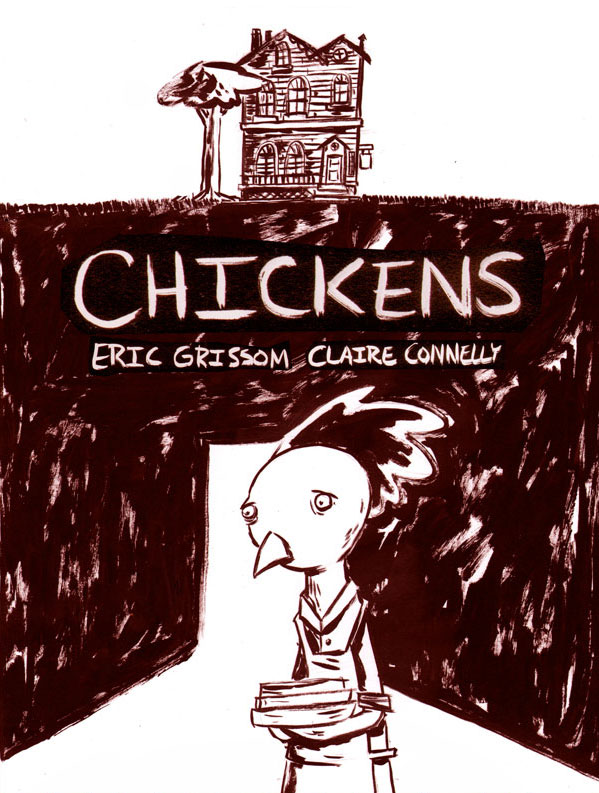 Animals: Chickens
art by Claire Connelly
Mini Comic
Chickens is a 28 page comic set in a world where animals raise humans for food. It is the story of a young hen named Marigold who struggles to keep her family together.